Anton Hekimyan
Director News, Current Affairs and Sports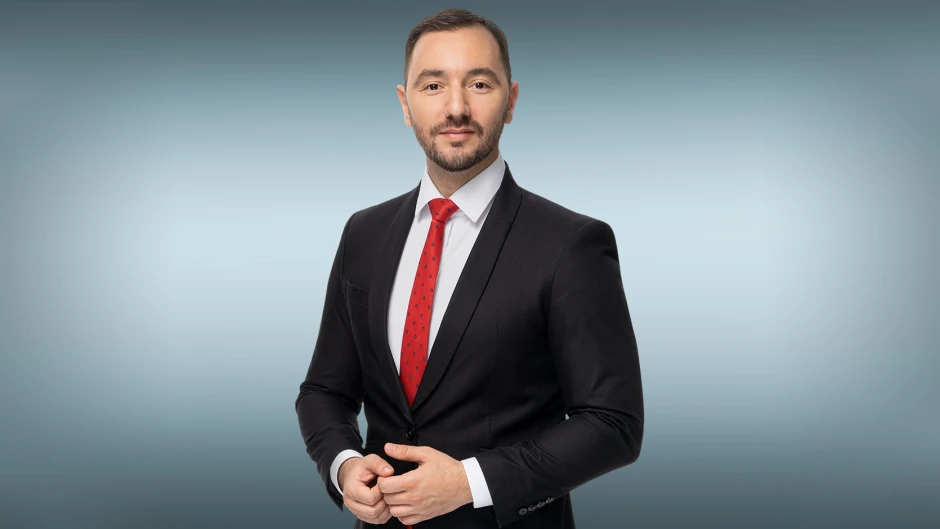 Реклама
Anton Hekimyan is Director of News, Current Affairs and Sports at bTV Media Group since the end of 2020. He has built his entire professional career at bTV, where he started as an intern in the newsroom during his first year at the university. Since 2004 he successively worked as a reporter, host of the weekend morning block, and since 2014 he is host of the most popular and trusted show in the early hours, This Morning. Over the years he has anchored also many special editions of bTV News, breaking and election studios.
Anton Hekimyan has earned a number of recognitions for his work as a journalist. Among them are the Worthy Bulgarian award for active volunteering after the Asparuhovo floods (2015) and for professionalism and dedication in the coverage of the COVID-19 topic (2020). In 2016 and 2018 he won the prize from the Center for Analysis of Political and Journalistic Language, the big award for TV journalism St. Vlas (2019) and many others.
Anton Hekimyan has a degree in Journalism, as well as a master's degree in Electronic Media from the Faculty of Journalism and Mass Communication at the Sofia University St. Kliment Ohridski.