Janeta Diadovska
Marketing and Corporate Communications Director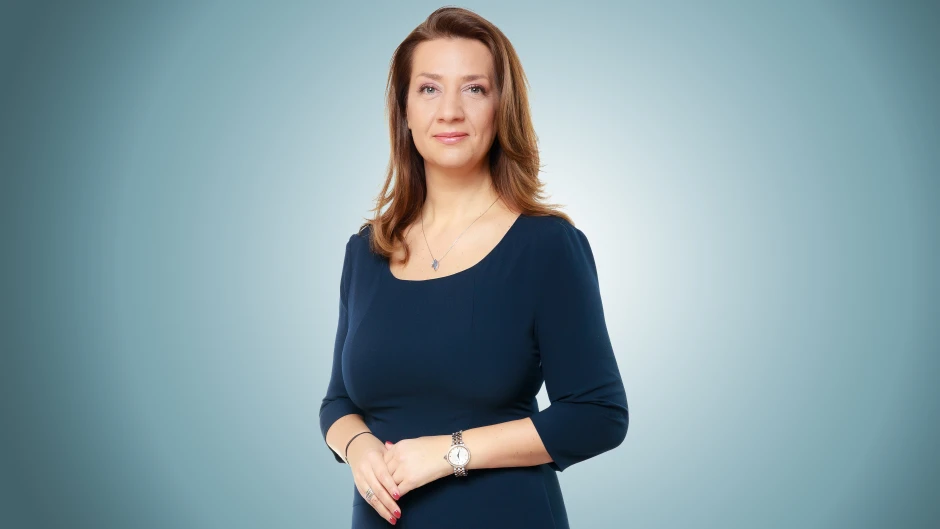 Реклама
Janeta Diadovska is Marketing and Corporate Communications Director of bTV Media Group. In her role, she is responsible for the marketing and communications strategies and oversees the brand management, public relations and creative teams. She joined in November 2021.
Janeta has over 15 years of experience in integrated marketing communications, including strategic planning and implementation of PR and advertising campaigns, brand development, TV and audio production, corporate, public and crisis communications, public affairs, events, etc. Prior to joining bTV Media Group, she was managing the Marketing and Strategic Development department at the Public Service Broadcaster (BNT), and before that she held multiple senior management positions in leading communications agencies. She ran different award-winning campaigns for both local and global brands and has an extensive experience in the development and implementation of EU-funded projects in Bulgaria.
Janeta Diadovska has graduated in Political Science, with a major in International Relations, and holds a Мaster's degree in Marketing Management from the New Bulgarian University. She has completed a number of professional training courses and workshops.