Velimira Petrova
Sales Director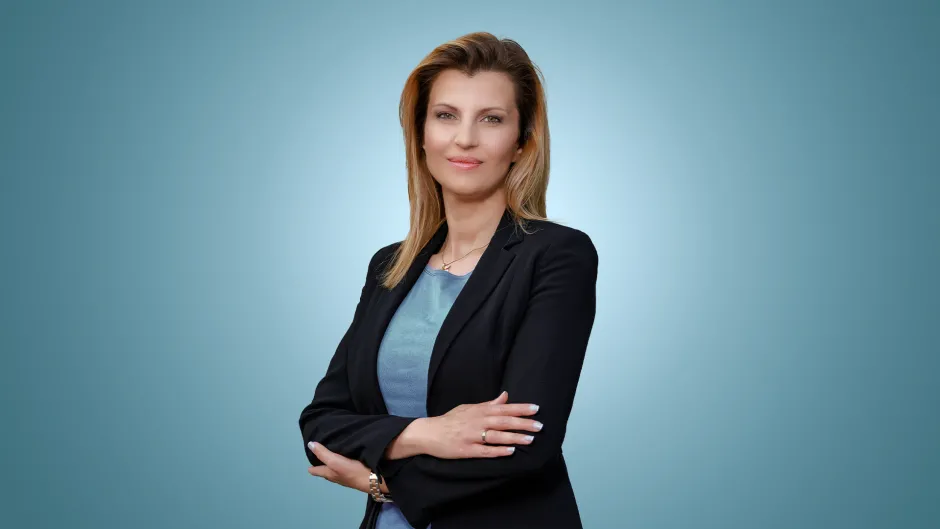 Реклама
Velimira Petrova is Sales Director of bTV Media Group since June 1, 2023. Prior to that she gained extensive experience in the company as manager of the commercial department of bTV Radio Group.
She has more than 20 years of experience in the field of media and commercial practices in Bulgaria and Southeast Europe. Her media career began at bTV Media Group and for 13 years she was Sales Director of the radio group. She continued her development in media and for almost 8 years she was Director of the Commercial Department of the main competitive media group, and in this position with her team she managed to double the advertising revenue for the company. Before rejoining bTV Media Group team, Velimira held the position of dentsu's Group Commercial Director for Southeast Europe, where she enriched and built on her media experience and presence as one of the most experienced and successful executives on the market.
Velimira Petrova graduated in "Marketing" and holds a master's degree in "Business Administration" at UNSS. There are additional professional specializations from various international trainings and seminars.